The latest offering from Elux has arrived and is here to make its impact on the disposable vape market! In addition to all the great flavours you have come to know and love from Elux, it now features an adjustable airflow system for an even more personalised vaping experience as well as a rechargeable battery meaning that you will be able to enjoy every last bit of this device without the fear of the battery giving out before you're done! The new Elux Legend Pro features a revised sleek style making it even more comfortable in the hand.
Wide range of Elux Disposable Vape flavours
If you are trying to find the best options for vaping bars that will add a new dimension to your vaping experience, the Elux Bar is one of the best options.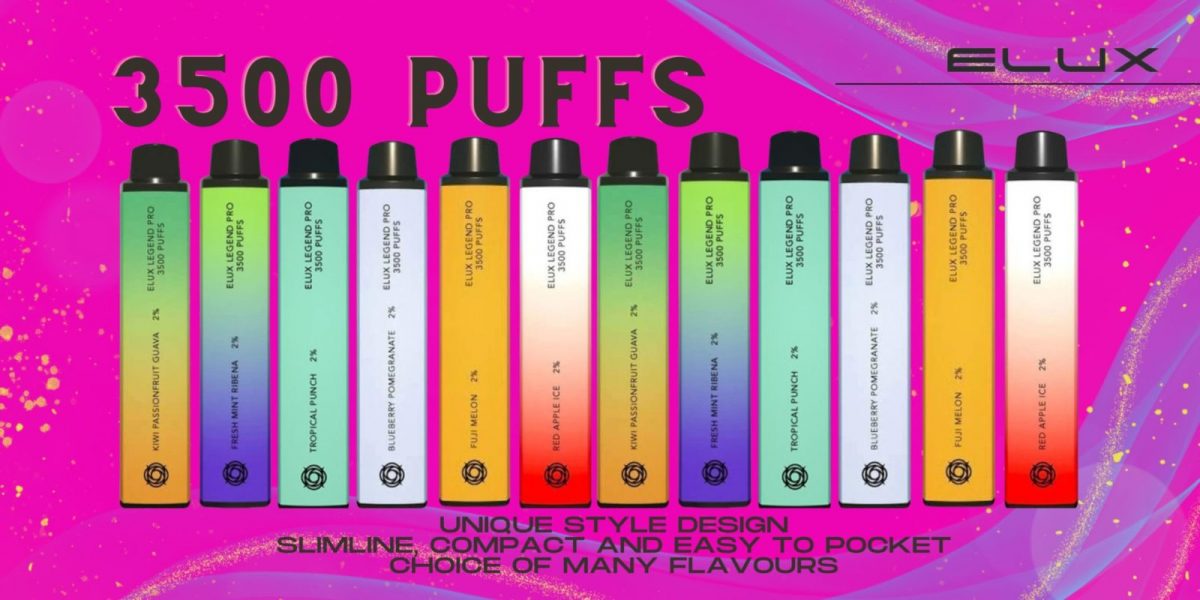 There are a multitude of different flavours and options when you are trying to find the perfect Elux Bar for you. Whether you're going for the Elux Legend 3500 Puff Mr Blue Bar, Gummy Bear Bar, Vimeo Bar, Watermelon Ice Bar, Skittles Ice, or Strawberry Kiwi Bar, these are just a few of the explosively delicious flavours you can enjoy.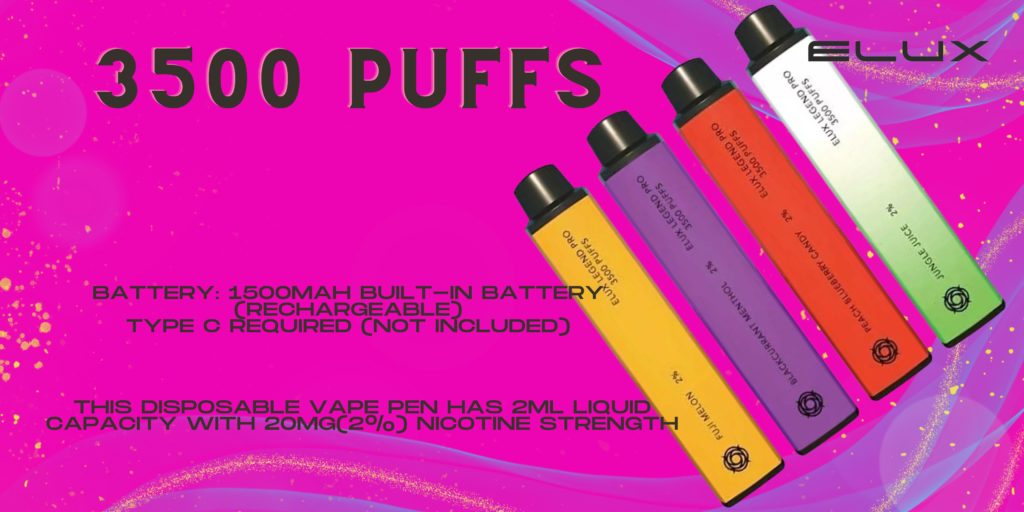 Fruity blasts, tingling tastebuds, and mouth-watering magnificence are all some of the descriptions your mouth can enjoy when you choose to vape with an Elux Bar. Check our guide to Elux Legend Flavours.
Buy Elux Bar at Xmania
With the wide range of stunning flavours and gorgeous colours to choose from, there are so many great advantages of going for the Elux Bar. Whether you are a seasoned vaper, or new to the vaping experience, Elux has the perfect range that you can choose from.
And this is something that is affordable and enjoyable, and comes pre-filled with nicotine salt e-liquids. This slim and long lasting vaping device is available in a great range of 38 different flavours, colours, and designs.
Cheap Elux Legend Disposable Vape Bar
Looking for the cheapest Elux Legend Disposable Vapes in Ireland? Sort our products by the lowest price and explore our range of budget-friendly Elux bars for an excellent price.
FAQ
Is Elux Legend Rechargeable?
Read more in our article: How often and how long to charge Elux Legend PRO 3500?
How Many Puffs are in a ELUX LEGEND PRO wape Disposable?
A single disposable can provide up to 3500 puffs
How long does ELUX LEGEND PRO Disposables Last?
A single Disposable can provide a similar vaping time to 120 cigarettes. Read more in article: How long does Elux Legend PRO 3500 last in days?
Whats inside a ELUX LEGEND PRO 3500 Disposable?
The inside of disposables are similar to the traditional e-cigarettes in terms of the internals. The device contains a battery which allows the coil inside the disposable to heat up the cotton which holds the nicotine salt e-liquid. This then allows the production of the vapour.