Description
Hot Chip Potato Chips Chilli and Lime 80G
Quality ingredients
We chose the ingredients for these chips really carefully. We are not advocates of artificial flavours. That's why we selected ingredients based on their quality and irresistible natural taste.
You won't find any unnecessary E numbers or palm oil in our chips. You don't even have to worry about unpleasant artificial sourness. The natural lime flavor is mild, refreshing and, together with the selected chilli varieties, creates an unforgettable taste symphony!
Where to enjoy them
You can enjoy these chips anytime, anywhere, with anyone. Thanks to their balanced spiciness and light acidity, everyone will love them.
When premium ingredients meet unique taste
To flavour the chips we used real chilli, a mixture of piri piri and green jalapeño. The combination of these two types creates a unique flavour interplay that will delight any spicy lover.
The spiciness of the chips is complemented by a pleasant sour tang from the juice of the lime. Each bite combines the spiciness of the chilli with a subtle acidity. The result is chips that your taste buds will crave again and again!
Ingredients
Potatoes (59 %), sunflower oil, salt, sugar, chilli mix (0.9 % chilli, piri piri, green jalapeño), dextrose, lime flavouring, spices, spice extracts, acidity regulator: citric acid, natural chilli flavouring.
Spiciness
Medium
Weight
80 g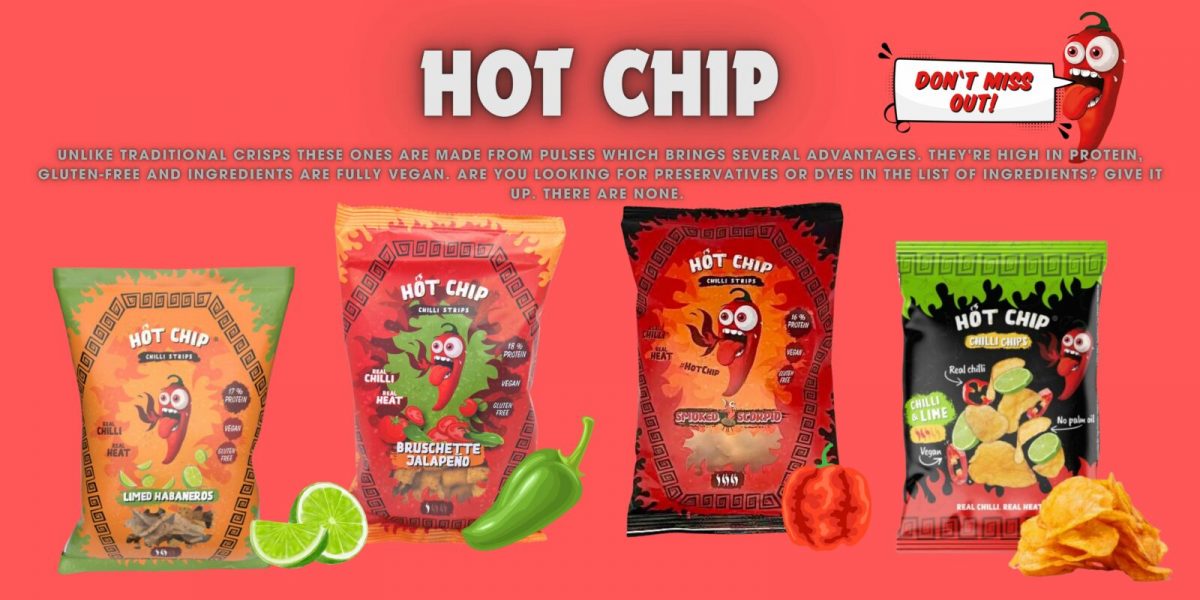 What's included
1 x Hot Chip Potato Chips Chilli and Lime 80G