Description
Hot Chip Strips Bruschette Jalapeno
You'll see that after the first pack, it will go like hot cakes. The taste of Bruschette Jalapeño strips is really addictive. The subtle echoes of chilli highlight the ingredients and we can guarantee you'll want more with every mouthful.
Heat level
low, 15 000 SHU
Quality Ingredients
Quality comes first for us. That's why you won't find dyes, preservatives or gluten in our strips.Thanks to the exclusively plant-based composition, our strips are also suitable for vegans.
Where to enjoy them
The healthy ingredients make these strips the perfect snack for work or a trip. However, thanks to their full-bodied flavor, you'll eventually find that it's a truly addictive thing. So always have at least one pack with you!
Moreover, due to their mild spiciness and purely vegetable and gluten-free ingredients, these strips are a versatile snack for any party. You definitely won't go wrong with a treat like this. It goes well with both beer and wine. So never forget to add a bowl of these strips to the dinner table.
Ingredients
Pea flour 49%, lentil flour 33%, rapeseed oil, chia seeds, sea salt, chilli green jalapeño 1.3%, chilli seasoning, onion, tomato, garlic, spice blend, yeast extract.
Weight
80 g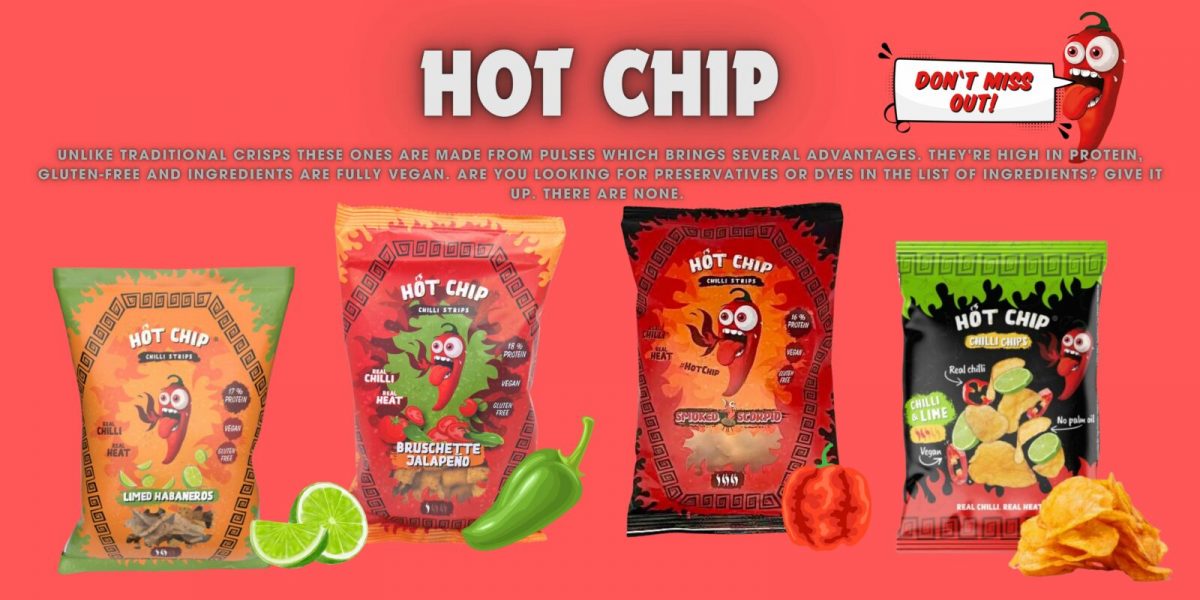 What's included
1 x Hot Chip Strips Bruschette Jalapeno 80G