Description
Hot Chip Strips Smoked Scorpio
Do you live for the heat? Your name is all over these hot chips made from the infamous Trinidad Moruga Scorpion chili pepper! Beware, this is for the bold only! This aptly name pepper ressembles the stinger of a scorpion and is among the hottest peppers in the world. You'll feel the sting first on your tongue, and soon all over your body! A memorable moment, guaranteed! Have you already mastered this potent challenge? Step things up with the Hot Chip Challenge, which boasts the world's hottest chip, also available on My American Market!
Heat level
high, 80 000 SHU
Quality Ingredients
Quality comes first for us. That's why you won't find dyes, preservatives or gluten in our strips.Thanks to the exclusively plant-based composition, our strips are also suitable for vegans.
When to enjoy them
That's entirely up to you. It plays well with beer or wine but thanks to their high protein content, you can have them for a snack or as a post-gym snack.
In addition to the great taste and ingredients, we've added a handy packaging that lets you take these strips with you everywhere. Fast hunger relief and great taste, these are Smoked Scorpio strips!
A snack for real daredevils
Protein chips with the world's second hottest pepper are here for those who are looking for a spicy snack. The Trinidad Moruga Scorpion smoked chilli pepper gives you a great taste, high quality ingredients offer everything your body needs.
Ingredients
pea flour 82%, rapeseed oil, chia seeds, sea salt, chilli smoked jalapeños 1.3%, chilli scorpio 1.3%, sugar, carrot, garlic, onion, parsnip, parsley, spice blend, yeast extract.
Weight
80 g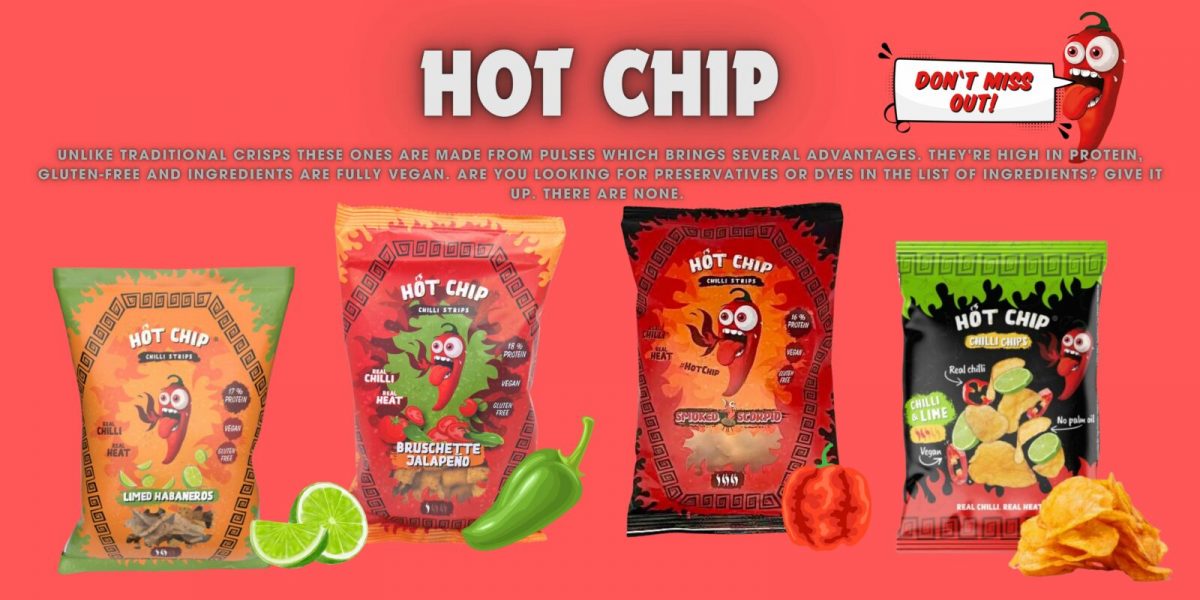 What's included
1 x Hot Chip Strips Smoked Scorpio 80G