Description
LVWell CBD 5000mg Raw Cherry Oral Drops – 10ml
Affordable price for high strengths is what LV Well RAW is offering us!  It's a great option for anyone wanting to start using CBD. The price allows you to test various products and strengths and see whether this product is for you. ( You must remember that the same CBD product will work on one person, but not necessarily on the other).  Saying this about the fairly low price, the product quality is outstanding!
HOW IT'S MADE
LVWell Full Spectrum Raw CBD Extract is made using a CBD Rich paste that is extracted from the plant using only a single Supercritical CO2 Extraction process. That way all-natural plant molecules, including the full spectrum cannabinoids that facilitate the activation of the receptors in the endocannabinoid system within the human body, are preserved and pure.
The RAW range is thicker, darker and has a stronger flavour than full spectrum oils for example. Cherry flavour helps to manage the taste and makes the product palatable.
ABOUT THE BRAND
LV Well is a brand that really stands for quality over quantity. The brand itself and the packaging have been very scrutinised by the Trading Standards Agency and various regulatory bodies to ensure their products are fully compliant with UK regulations.They are a member of the Cannabis Trade Association UK. The products are compliant with MHRA (Medicines and Healthcare products Regulatory Agency), the HFMA ( Health Food Manufacturers Association ), the FSA ( Food Standard Agency) and the Home Office.
DOSAGE
Each 10ml bottle contains approximately 200 drops.
One dose = 0.5ml/10 drops contains approximately 75 mg of CBD.
Directions: 10 drops under your tongue, twice a day. Hold the tincture in your mouth for 5-10 minutes, before swallowing for maximum absorption. Cherry flavouring!
This product is a food supplement and is not intended to cure, treat or prevent any disease.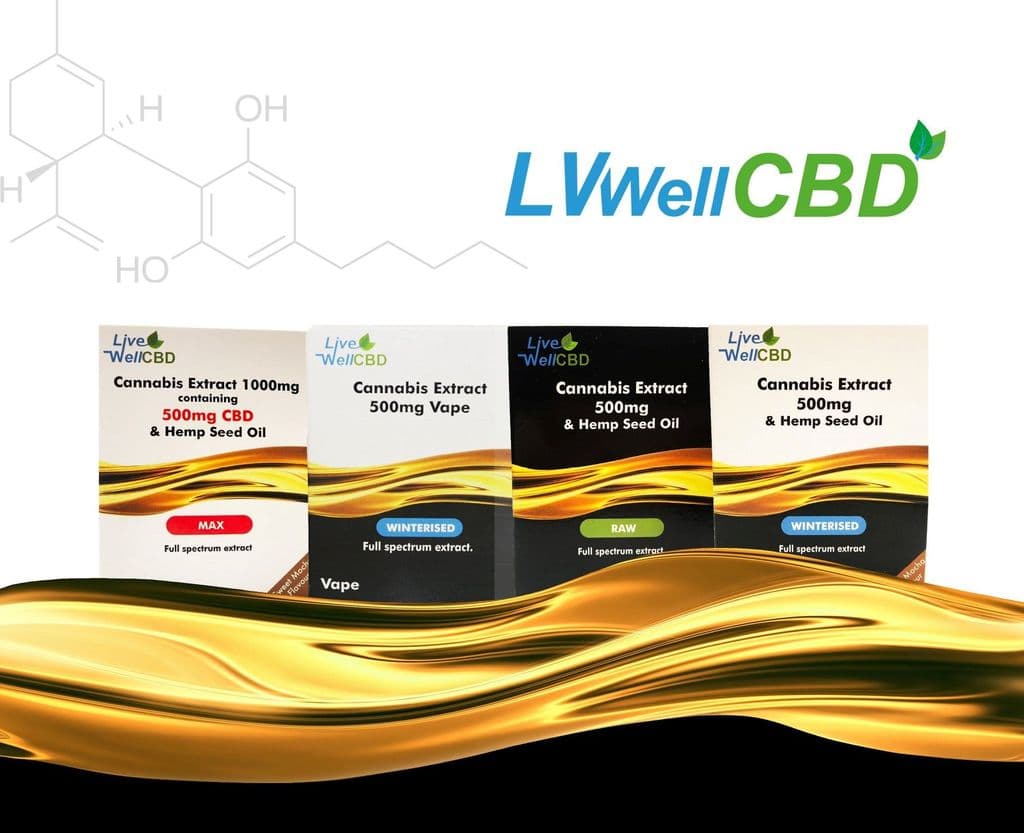 What's included
1 x LVWell CBD 5000mg Raw Cherry Oral Drops – 10ml