Description
Professor Herb CBD Vape Liquid – Strawberry Candy 1000mg 50ml
Professor Herb is an internationally renowned premium CBD brand. Professor Herb boast a variety of different CBD products within their growing catalogue.
 Strawberry Candy combines the sweet taste of strawberry with a gentle sour fizz, reminiscent to those strawberry belts we all love. Our tasty combination is bursting with flavour and leaves users feeling relaxed and alert.
CBD vape liquids can have many health and wellness effects. There is a number of benefits to using CBD which are backed up to scientific research. They are anti-psychotic, anti-toxic, antioxidant and anti-inflammatory. They are used by many to help relieve pain, reduce inflammation, get to sleep faster and treat a number of illnesses and ailments.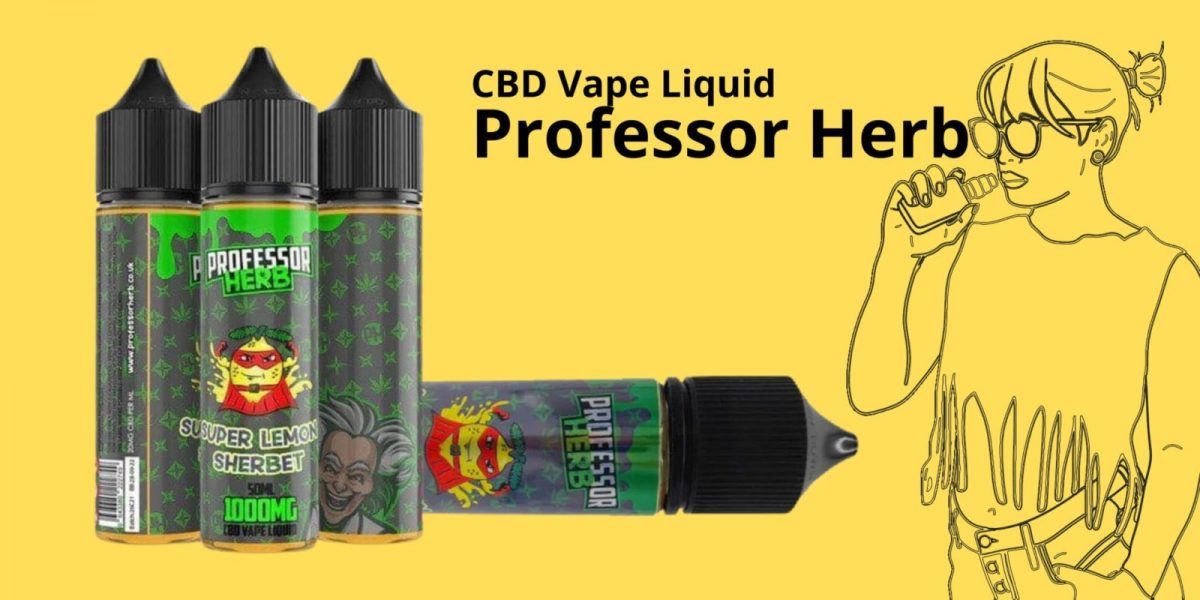 About CBD Vape Liquids
CBD Vape Liquid is a hemp-based cannabinoid product specifically formulated for vaping with e-cigarettes.  CBD Vape Liquid is also known as CBD vape juice, Cannabis e-juice and Cannabis vape oil although it is not an oil.
CBD Vape Liquid is considered a convenient and beneficial way of consuming CBD.
CBD Vape Liquid is just the same as traditional e-liquid, but instead of nicotine, CBD extract is added. CBD Vape Liquids contain base fluids of vegetable glycerin (VG) and propylene glycol (PG) in varying amounts, plus flavourings (if it's a flavoured liquid), and then some CBD extract.
VG and PG produce vape clouds that imitate smoking.
The base of a Vape Liquid has two functions. It "carries" the other ingredients of the liquid, and it plays a major role in flavour, throat hit and vapour produced.
Propylene Glycol:
PG is a thin, non-toxic synthetic liquid which has no natural flavour so it's better at carrying the flavours added to the Vape Liquid and has a longer shelf life because of its non-natural ingredients.
It carries a stronger throat hit (a major reason why vapers occasionally experience throat irritation). However, its higher temperature resistance means higher voltages are required to create vapor, so there's often less vapor on the inhale, thinner clouds on the exhale, and the possibility of a burnt taste if the vaporizer's voltage isn't regulated properly.
Vegetable Glycerin:
VG is a thick natural substance with a naturally sweet flavour and has a shorter shelf life due to its organic nature. When used as a base for Vape Liquid it creates a lot more vapour with less of a throat hit than PG; that means a smoother inhale and the huge clouds many vapers love to exhale while doing tricks or cloud chasing.
Product features
Brand: Professor Herb.
CBD: 1000mg.
Size: 50ml.
PG (Propylene Glycol): 70%.
VG (Vegetable Glycerin): 30%
What's included
1 x Professor Herb CBD Vape Liquid