Description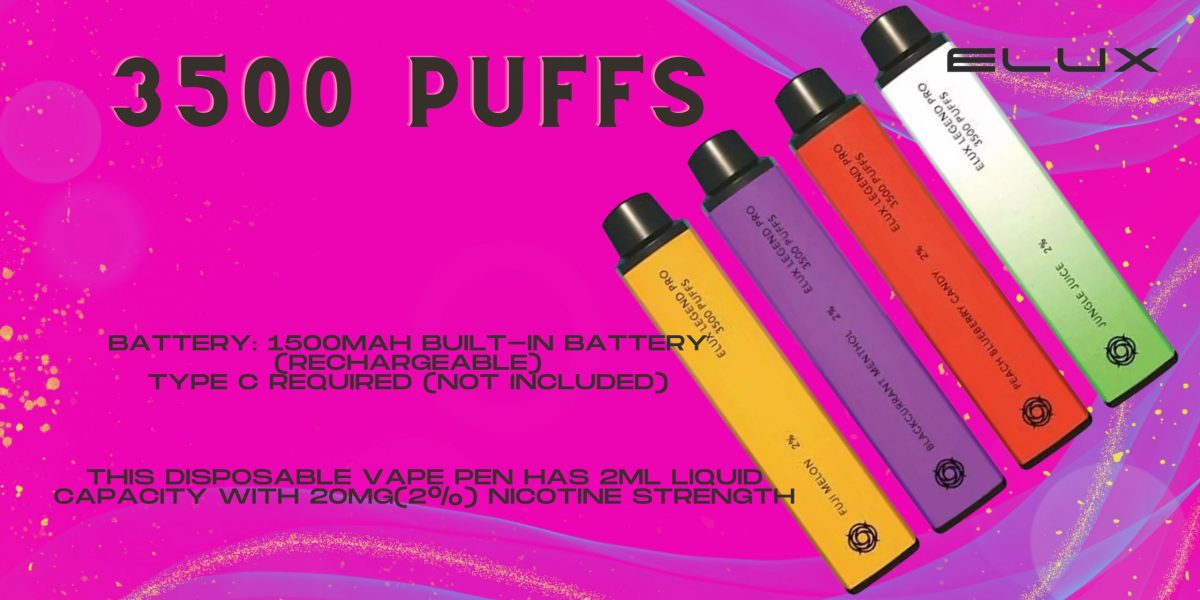 ELUX LEGEND PRO 3500 – CHERRY MENTHOL 20MG (Rechargeable Battery)
CHERRY MENTHOL: Will amaze you with its sweet cherry taste and a hint of cooling menthol.
Elux Legend Pro Disposable 3500 Puffs. These Disposables are committed to giving you a disposable pod device you can rely on. Elux Bar Pods are sleek and stylish design means it goes where you go. It has a great quality that supports up to 3500 Puffs. This disposable vape pen has 2ml liquid capacity with 20mg(2%) nicotine strength, Built In Brand Battery and many amazing flavours to choose from for you vaping needs. It is easy to carry  the device to keep on you on the go.
Designed to be used wherever you are, the new Elux bars disposable vape device is the perfect compact size to fit in your pocket; perfect for an on-the-go lifestyle.
It is maintenance-free and features an incredibly small and compact design for easy transport and use. It is high-quality disposable vape that can bring more puffs and a more pure flavor. It has the most realistic preference and lasting taste performance, making it superior to other disposable electronic cigarettes. You will be surprised by the purer and smoother taste.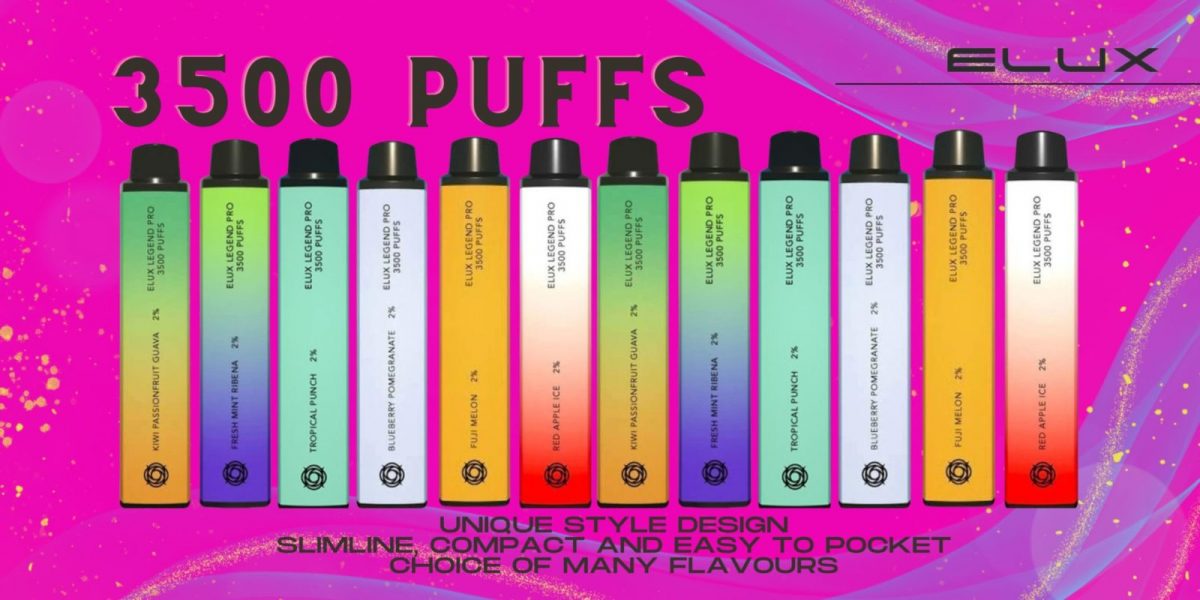 Product features
Disposable Vape Device
20mg (2%) Nicotine Salt
Capacity: 2ml
Battery: 1500mAh  (Built-In)
Up To 3500 Puffs
What's included
1 x ELUX LEGEND PRO 3500 – PINEAPPLE 20MG (Rechargeable Battery)
Questions Asked
How Many Puffs are in a ELUX LEGEND PRO wape Disposable?
A single disposable can provide up to 3500 puffs
How long do ELUX LEGEND PRO Disposables Last?
A single Disposable can provide a similar vaping time to 120 cigarettes.
Whats inside a ELUX LEGEND PRO 3500 Disposable?
The inside of disposables are similar to the traditional e-cigarettes in terms of the internals. The device contains a battery which allows the coil inside the disposable to heat up the cotton which holds the nicotine salt e-liquid. This then allows the production of the vapour.
WHY USE NICOTINE SALTS?
Nic Salt E-liquids are made to be used in Mouth To Lung vape systems, particularly in pod systems. Nicotines salts have proven to be hugely popular in the vaping scene for the huge benefits over the conventional freebase nicotine E-liquids. Nic Salts deliver a much smoother vaping experience, meaning the vape is a lot less harsh on you're throat, but at the same time you still get that nicotine hit.
Generally, you'll tend to be using you're vape less as you get a strong nicotine hit from a couple of puffs. Nicotine Salts are a perfect option for those who would like to make the switch to vaping from smoking cigarettes. Nic Salts also less affect the flavour of the e-liquid in comparison to freebase nicotine liquids, providing you a much more vibrant flavour.