Description
Elfliq – Apple Peach (The Official ElfBar Nic Salt Liquid)
A delightful mixture of fruit flavours and something we don't often see in e-liquids, Elfliq created apple and peach to perfection. You get the crispy dense notes of apples alongside the juicy taste of ripe peaches. This easy-to-use vape juice is perfect at any time of the day, whether you need a smooth throat hit to curb your nicotine habits first thing in the morning or after a meal. We would say it tastes more like an apple with a hint of peach, so if that's what you're hoping for it does not disappoint!
The Elfliq 10ml nic salt range in 20mg strengths is the ideal accompaniment for your refillable pod kit or vape, made by Elf Bar and inspired by their disposable range using similar flavours and a few new creations.
With a 50VG/50PG balance, it's the combination of both that leads to a small amount of vapour and just enough of a smooth throat hit for MTL vaping. Now you can try the disposable flavours you love in a device of your choice!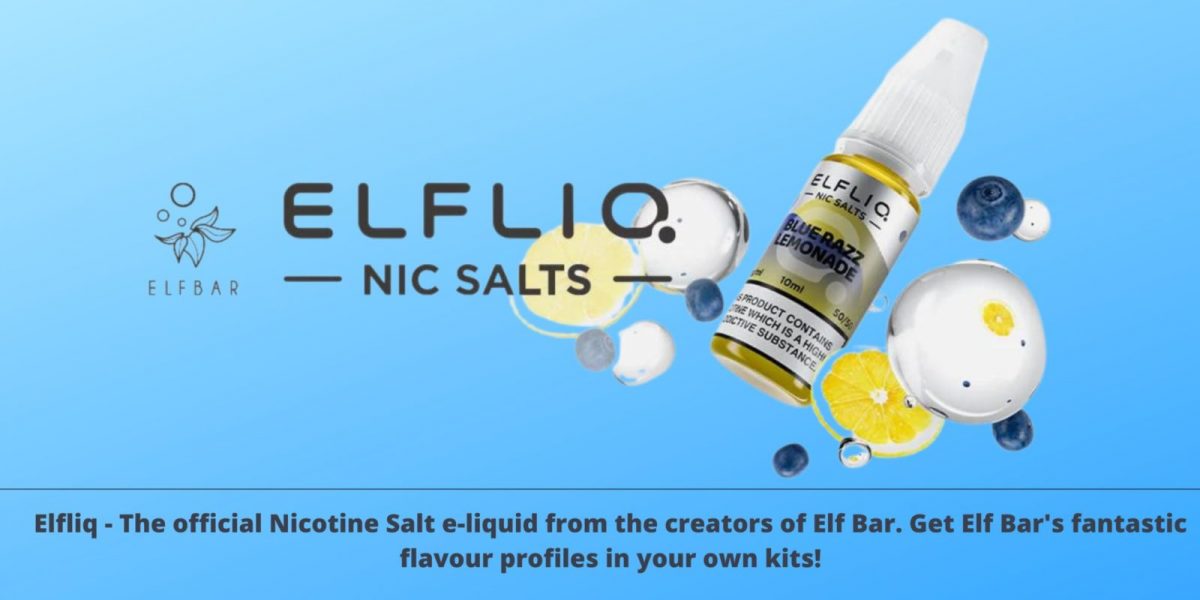 Product features
Smooth nic salt
50VG/50PG
20mg strength
10ml bottles with the same great disposable flavours
Childproof cap
What's included
1 x Elfliq (The Official ElfBar Nic Salt Liquid)