Description
Elfliq – Strawberry Ice Cream (The Official ElfBar Nic Salt Liquid)
Indulge in the rich and fruity taste of Elf Bar's Elfliq Grape Nic Salt e-liquid. With every puff, this vape juice delivers a burst of juicy dark grapes, perfectly balanced with a subtle tartness that lingers on the exhale. This e-liquid is the perfect choice for grape lovers who want to experience the full flavor profile of this delicious fruit in a convenient and satisfying vaping form. Enjoy the sweet and tangy taste of grape with every hit of this delightful e-liquid.
What we like about all the Elfliq flavours is they each have a 50VG/50PG ratio. This means it's not too powerful in terms of producing clouds and not too strong on the throat either. So with Elfbull, you get a nice smooth mixture of flavours that's discreet when puffing away when paired with your chosen kit.
The Elfliq 10ml nic salt range in 20mg strengths is the ideal accompaniment for your refillable pod kit or vape, made by Elf Bar and inspired by their disposable range using similar flavours and a few new creations.
With a 50VG/50PG balance, it's the combination of both that leads to a small amount of vapour and just enough of a smooth throat hit for MTL vaping. Now you can try the disposable flavours you love in a device of your choice!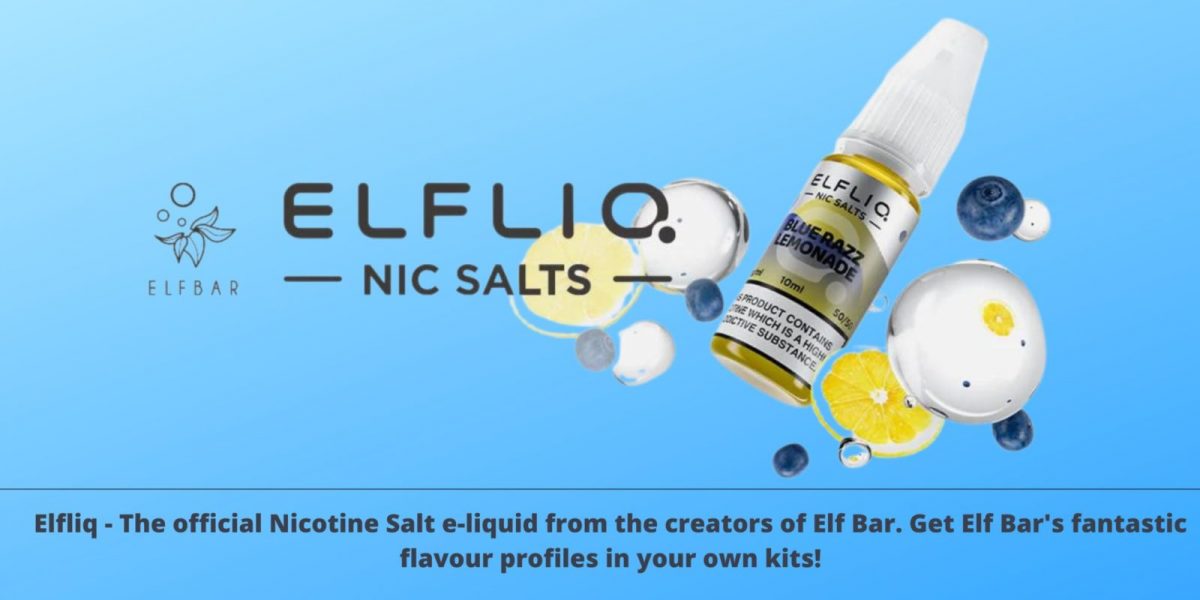 Product features
Smooth nic salt
50VG/50PG
20mg strength
10ml bottles with the same great disposable flavours
Childproof cap
What's included
1 x Elfliq (The Official ElfBar Nic Salt Liquid)