Description
MOREISH PUFF ICED – BLACKBERRY FRUITS 100ML
This delicious new treat from the creative minds at Moreish features a delicious blend of crisp apples fused with juicy chunks of mango. In addition, a fizzy taste of sherbet wraps around your taste buds creating a fantastically sweet yet tangy all day vape with a refreshingly cool icy finish.
Specifications:
This delicious vape liquid flavour is a nicotine-free e-liquid shortfills which means it is fully compliant with all TPD rules and regulations and has a concentration ratio of 70% VG ( Vegetable Glycerine ) and 30% Mixed PG ( Propylene Glycol ) and high-quality food flavourings.
The Moreish Puff eliquid comes bottled into a 120ml capacity chubby gorilla bottle and contains 100ml of 0mg nicotine e-liquid. That leaves a 20ml empty space for adding a nic shot of your desired strength. Adding 2x 18mg Nicotine shot will result in 120ml of 3mg strength vaping e-liquid.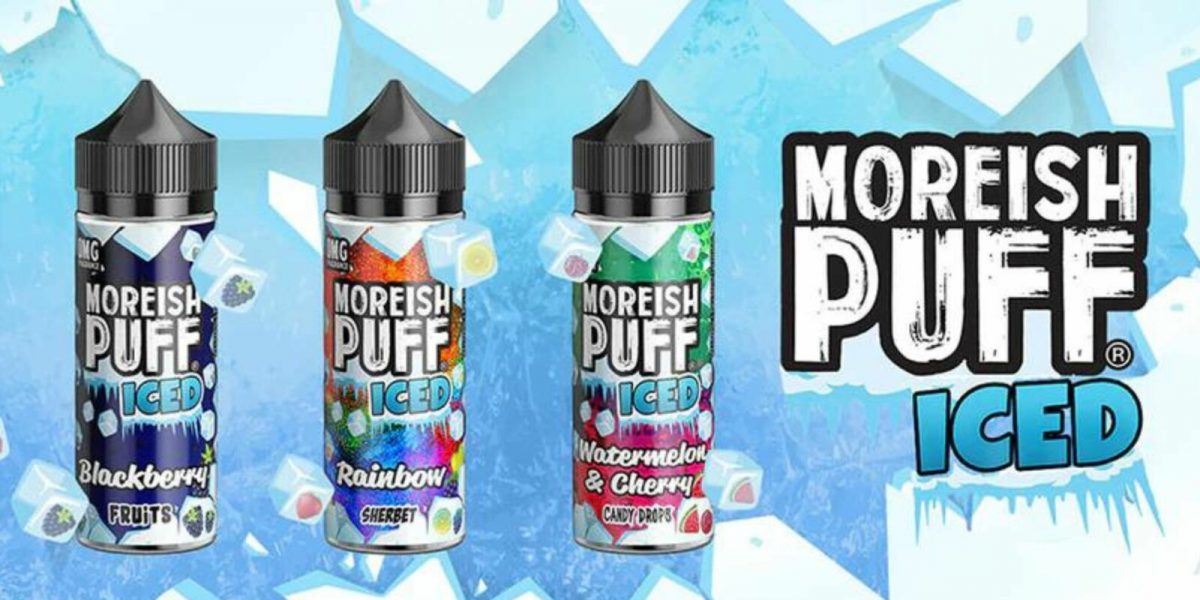 Product features
100ml Vape Juice E-liquid Bottle
0mg Nicotine
70vg/30vg
Available in  Flavours
What's included
1 x MOREISH PUFF ICED 100ml