Elf Bar is one of the biggest names on the vaping market, but there is a new contender for the crown, Lost Mary Bar. This is the new kid on the block. The heir apparent. The fresh, vibrant, beautiful new thing that is turning heads all across the vape-sphere!
Designed by the team behind the original Elf Bar, Lost Mary has a sleek rectangular design, as well as some of the nest nic salts on the market.
But how does it compare to the Elf Bar 600? Let's take a look at some of the key features of each, as well as how well they stack up next to one another.
Difference between Elf Bar and Lost Mary Disposable Vapes
These two bars have a lot to offer to vapers, but they also have plenty of discernible differences that make them stand out. Let's take a closer look at the benefits of each, for those interested vapers.
Elf Bar 600
Funky colours make for a highly attractive and accessible product that you could even accessorise with your fashion choices.
With over 28 fresh and unique flavours to choose from, there is something for everyone when it comes to indulging in Elf Bar.
Smart and sleek cylindrical design based on cutting edge craftsmanship gives a comfortable and accessible bar.
No vaping experience is required to use these; they are ready to go out of the box, and will fit into your pocket for simple transportation.
They provide excellent value, with up to 600 puffs per device, giving you a cost-effective nicotine hit.
Read more: How long does elf bar last in days?
Lost Mary Bar
Unique and original shape and design, with a focus on lightweight and ergonomic shape. This makes it perfect for beginners looking to discover a brand new vape.
18 fresh and delicious flavour palates which seek to unlock and provide rich and sometimes unique flavours and flavour combos.
Dual mesh coiling technology, which provides vapers with inhale activated technology, removing the need for buttons.
600 puffs per device makes for exceptional value, and allows for you to really make the most of your vaping journey.
Manufactured by Elf Bar, and incredibly safe to use, this is one of the key options for vapers everywhere.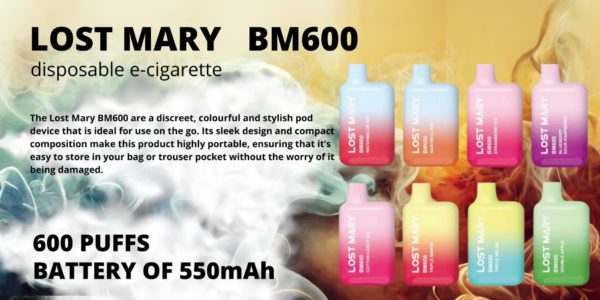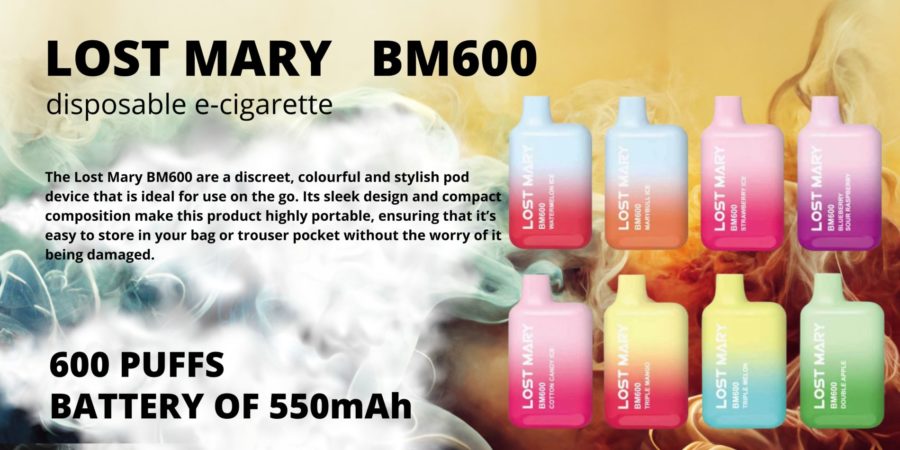 Which Disposable Vape is Better?
Determining which disposable vape is better is always going to prove to be challenging, and this is something that is important when making the right choice. So, let's break down which we feel is better, and why.
A close call, as both use the exact same nic salt, and last around the same length of time (both are designed by the same company).
The decisive factor here is most likely coming down to style and design, and we have to admit that this gives Lost Mary the edge over its bigger sister.
Discreet but impressive, with a unique shape and a colourful, eye-catching design, the Lost Mary Bar stands out from the crowd, and edges it over Elf Bar due to the latter's more common and low-key design trait.
Additionally, we love the different flavor choices that Lost Mary has to offer, and, whilst not having as many flavours to pick from, the new arrival more than makes up for it with the delightful flavour combos it has to offer.
Whilst Elf Bar might be 'Old Reliable,' there is no question that Lost Mary is making a play for the crown, and we feel like, right at this moment, the new kid on the block is just about edging things. Whether you're a vaping novice or a seasoned pro, the Lost Mary Bar has something to offer everyone, and it's high-time you checked it out.
Disclaimer: All information provided in this text is for educational purposes only. The purpose of the article is in no way to entice and encourage anyone to abuse any addictive substances. The text is not intended for persons under the age of 18.