CBD edibles are one of the fastest-growing health and wellness products on the Irish market.
If you're looking to find the best CBD edibles in Ireland, but you don't know where to begin then you're in the right place. This guide will tell you everything you need to know to get started.
Disclaimer: All information provided in this text is for educational purposes only. The purpose of the article is in no way to entice and encourage anyone to abuse any addictive substances. The text is not intended for persons under the age of 18. All CBD products available in our store are food supplements and not medicine. 
What are CBD edibles?
CBD edibles are food or drink products that are infused with CBD, a compound found in the cannabis plant. They are quickly becoming one of the most popular forms of CBD products in the country.
The growing popularity of CBD edibles
As they become more mainstream, awareness of their potential health benefits has exploded. Edibles provide a convenient and discreet way for people to consume CBD products and the range of options is constantly growing.
How to pick the best CBD edibles
It can be tricky to know which ones are the best for you, but with a few simple pointers, you'll easily be able to select the perfect CBD edibles for your needs.
Here's a brief overview of the steps to take before we go into more detail:
Read the label on any CBD product before you buy.
Check the dosage.
Research the company and its reputation.
Read reviews from other customers.
Shop around for the best value.
Buy your great CBD edible and enjoy!
What are the main types of CBD edibles?
The main types include:
CBD Gummy Cubes and Bears
CBD Cookies and Brownies
CBD Chocolate
Gummy cubes and bears
Gummies are the most popular option right now. People love them because they are ultra-convenient, delicious, and inconspicuous. They also come in multiple flavours to suit all tastes so you won't get bored consuming the same item over and over again.
Check CBD sweets and gummies here.
When you want something a little more substantial than a chewable sweet, the CBD brownie has your back. Not only will it pack the CBD punch you are looking for, but it's also a satisfying snack.
Check our CBD cookies and brownies here.
CBD chocolate
When you want something sweet that's also packed with CBD, chocolates are what you need. You can find all kinds of types including caramel and nut fillings, fruit flavoured, white, or plain dark chocolate.
What are the main things to consider when picking the best CBD edibles?
1. Quality
The best CBD edibles will have reliable, third-party lab testing, premium ingredients, and accurate labeling. Check the packaging or description online to make sure you can find these details.
2. Desired effect
Consider variables such as dosage, ingredients, flavor, type of product, and other factors to ensure you're choosing the best edible CBD to meet your needs.
3. Cost
Compare offerings, availability, and price to ensure you're getting the best-value CBD gummies at the right price.
4. Why dosage matters
The effectiveness of any CBD product depends on its strength and quantity. CBD edibles have a delayed effect, as they are processed through the digestive system. You need to keep this in mind if you are looking for a more fast-acting result.
The CBD in a brownie or gummy bear will have a long lasting effect once it enters your bloodstream. This can be up to six hours. On the other hand, the onset of the effect is slower, taking anywhere from 30 minutes to 2 hours, so if you consume too much or too little, it can be hard to modify the effect in that sitting.
Different CBD products are available in different concentrations, so make sure to select the one that aligns with your specific needs. Start with a low concentration and gradually work your way up until you achieve an optimal result.
5. What factors affect the dosage I should choose?
You need to consider your weight, age, metabolism, and overall health, together with the quantity and strength of the product. It's also important to remember that all CBD products are not created equal, so make sure to check the amount of CBD in each serving.
If you are taking any medications or are using CBD for a specific health benefit, make sure to consult with your doctor first.
6. How do I calculate dosage?
The best way to approach this is to start with a lower dose and gradually adjust upwards. Healthline suggests beginning with about 30mg a day, but you can go lower than this to err on the side of caution. 5mg gummies are a great way to do this so that you can add to your total in small increments.
As a rule of thumb, 5 to 10mg can be considered a small amount suitable for the vast majority of people beginning their CBD edibles journey. When your tolerance has increased about 20 to 30mg would be considered a standard amount for an average person. Anything above about 50mg can be considered a large serving or daily amount.
Everyone is different so go at your own pace and find out what works best for you.
7. Always check the ingredients
You should check the ingredients on everything you buy, especially on a product that is designed to promote well-being. CBD edibles like gummies, chocolates, and other snacks often include other ingredients like sugar, food coloring, and flavoring that you may not want.
Always read the ingredients so you know exactly what you are consuming. If you can afford the extra expense you can also look for 'certified organic' and 'non-GMO' labeling to make sure you get the best quality.
8. Common ingredients and their benefits
The best CBD edibles are made with broad-spectrum cannabidiol. This means that there is no THC, the psychoactive compound in the cannabis plant, but  they contain all of the other healthy compounds of the hemp plant including phytonutrients, flavonoids, omega acids, and a range of healthy phytocannabinoids.
Possible benefits of consuming these compounds include reduced inflammation, pain relief, increased energy levels, the alleviation of anxiety, and improved sleep-quality.
9. Ingredients to avoid
As with any ingestible product, know what you are eating. If there are additives, artificial sweeteners, stimulants, high sugar content, or allergens that might affect you, taking the time to read the label will make sure you get the best product for your needs.
10. Choose your brand and supplier carefully
With the wide range of CBD edibles available on the market, it is important to choose brands that are trustworthy.
A product that is not independently lab tested may contain quantities of THC you don't want. The dosages may not be clear or uneven from batch to batch or the product may contain less effective synthetic CBD that doesn't derive from the hemp plant at all.
11. Flavour and texture
If you're planning on long-term use you need to find something that you love. Start with a small quantity of a product that has a milder flavour, like strawberry or raspberry. You can branch out and experiment later on.
Texture also matters. CBD gummies can range from squishy and chewy to soft and crunchy. The label will usually have a description, but remember not to bulk buy when you are starting off, just in case!
What CBD edibles do we recommend?
These are our personal favourites:
CBD Gummy Cubes 200mg Grab Bag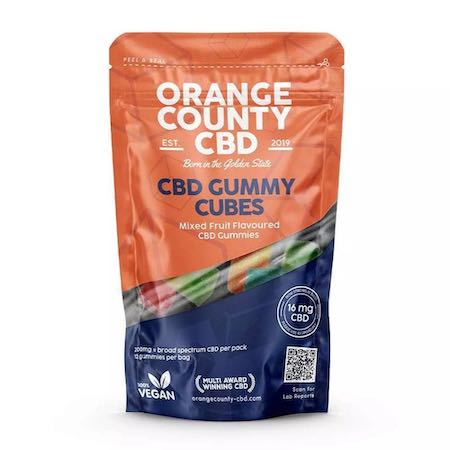 CBD Gummy Cubes 200mg Grab Bag
The Gummy Cubes grab bag multi-fruit flavour is hugely popular with our customers.
Strawberry Flavoured CBD Gummy Bears (300mg)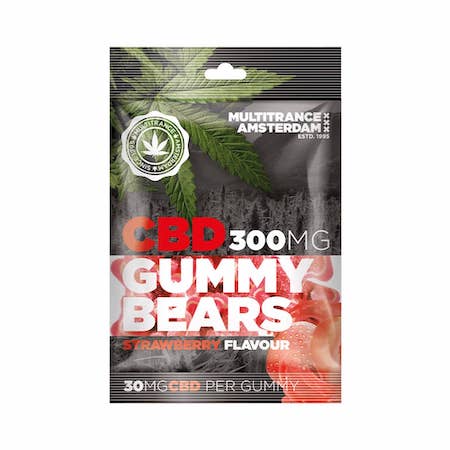 Strawberry Flavoured CBD Gummy Bears (300mg)
Strawberry-flavoured Gummy Bears will never get old for us!
Naturecan CBD Infused Double Chocolate Chip Cookie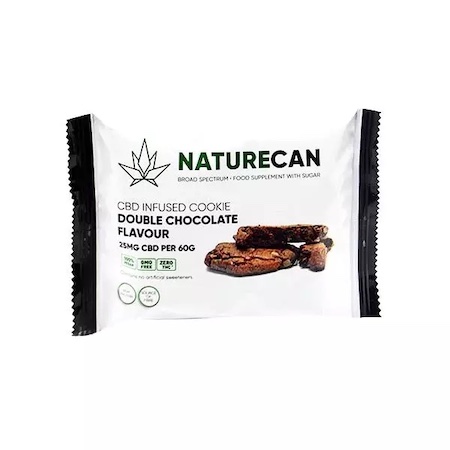 Naturecan CBD Infused Double Chocolate Chip Cookie
The Double Chocolate Chip CBD cookie is a classic that everyone should have in their cupboard.
Getting hungry?
There really is no one-size-fits-all answer as to which the best CBD edibles are for you, but whichever one you choose, make sure you read the label, research the company and start small if you haven't used them before.
Go ahead and start your CBD journey with a tasty grab bag or some brownies today and enjoy CBD products with our next day delivery in Ireland.